---
---
---
---
---
---
---
---
---
---
---
---
---
---
---
---
As part of our research training programme, the Centre launched an educational course on AI Innovation & Regulation in July 2021. This was a three day event that covered the following topics:
• How regulatory processes work for medical devices
• Clinical regulatory landscape & adoption for AI
• Overcoming obstacles innovators face
• Pioneering in the health AI space
• How to build AI with highest levels of safety
• Behavioural differences in adoption of innovation

The course was delivered in collaboration with experts from academia and the industry, including Imperial Business School, Digital Health London and Hardian Health.

The final day of the course featured a Dragons' Den style exercise, where students worked in teams to prepare and deliver a product pitch for a 'Dragons' panel.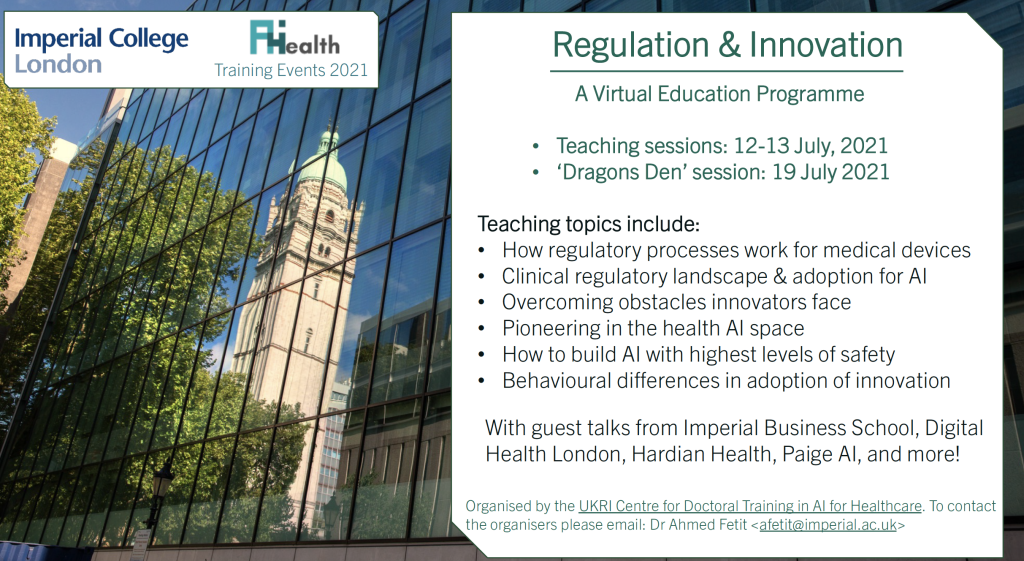 ---
---
---
---
---
---
---
---
---
---